AUTOMOBILE AZ BVBA
AUTOMOBILE AZ BVBA | 1800 VILVOORDE
Professional seller
AUTOMOBILE AZ BVBA, professional dealer of car, Van welcomes you in VILVOORDE and offers you 52 vehicles of 35 various brands.
Find the vehicles of Mercedes, Nissan, Citroen, Audi, Opel, Peugeot, Kia, Renault, Fiat, Bmw, Volkswagen, Seat, Toyota, Dacia, Hyundai, Mazda, Volvo, Mitsubishi, Suzuki, Ssangyong, Ford, Chevrolet, Skoda, Honda, Alfa-romeo, Daewoo, Mini, Saab, Iveco, Lancia, Jaguar, Jeep, Subaru, Land-rover, Abarth
Find the schedules and also the stock of vehicles on the page. Do not hesitate to contact AUTOMOBILE AZ BVBA, located at Hellestraat 60, 1800 VILVOORDE.
Our brands
Mercedes

Nissan

Citroen

Audi

Opel

Peugeot

Kia

Renault

Fiat

Bmw

Volkswagen

Seat

Toyota

Dacia

Hyundai

Mazda

Volvo

Mitsubishi

Suzuki

Ssangyong

Ford

Chevrolet

Skoda

Honda

Alfa-romeo

Daewoo

Mini

Saab

Iveco

Lancia

Jaguar

Jeep

Subaru

Land-rover

Abarth
Location
Hellestraat 60, 1800 VILVOORDE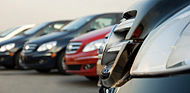 Opening hours
| | |
| --- | --- |
| Monday | 09:00 - 18:00 |
| Tuesday | 09:00 - 18:00 |
| Wednesday | 09:00 - 18:00 |
| Thursday | 09:00 - 18:00 |
| Friday | 09:00 - 18:00 |
| Saturday | 09:00 - 18:00 |
| Sunday | Closed |
---
The stock of AUTOMOBILE AZ BVBA